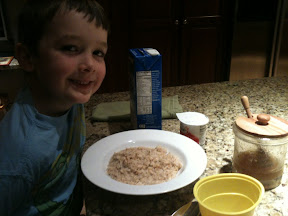 This is Jack's breakfast routine: oatmeal, vitamins, local honey, yogurt, and milk. He'll likely ask for a banana when he's done!!!
This healthy food makes me feel better about his bird-like eating at lunch and dinner (unless mac n cheese is involved.)
Please share your easy, healthy meal ideas that your children enjoy!